Hertz Mayotte launches its website to make it easy for you to rent a car wherever you are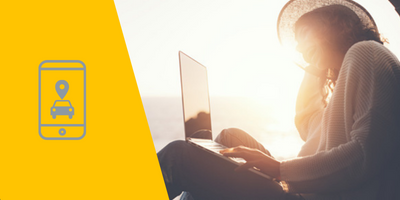 Hertz Mayotte, locally known as Hamaha Rent, since December 2022, now offers you the possibility of renting your car in Mayotte online from the website www.hertz.yt
For your car rental in Mayotte, you no longer have to wait to be there to book your car car or van. Everything can now be done online. The entire range is presented as well as availability according to the desired dates.
How do I rent my car in Mayotte?
Nothing could be simpler, you just have to:
go to www.hertz.yt
select your desired dates
select the options you want (partial deductible, car seats, additional driver, full tank)
pay online
You have two options:
pay the rental in full, online
or pay a 30% deposit online and pay the remaining balance at the counter on the day the vehicle is picked up
In any case, the payment is secure.
Why rent your car on the Hertz Mayotte website?
Renting your car on the Hertz Mayotte website will allow you to anticipate your car rental in Mayotte whether you are already in Mayotte or abroad. This will ensure that you have a vehicle available on the desired date. Also, going through the Hertz Mayotte website will also allow you to be already in contact with a local team that can give you all the advice you need to ensure the best experience on the roads of Mayotte.
What is the price of a rental on the Hertz Mayotte website?
The price of your car rental in Mayotte will depend on the duration of your rental, the type of vehicle you are looking for, and the options you choose. To find out the exact amount, nothing could be easier, you can see the potential cost of your car rental needs by going to www.hertz.yt and selecting the dates, vehicle and options.
Who can I contact for more information?
If you have any questions, you can already find some of the answers by going to our Frequently Asked Questions or by contacting our team who will be happy to provide you with more details.