Go whale-watching in Mayotte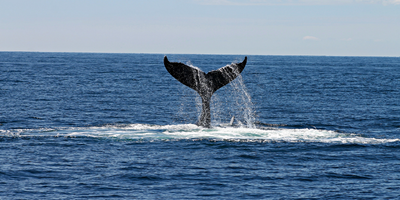 Every year, humpback whales come to these warm waters to give birth to their young. A striking sight, however, it requires certain precautions, both for the whales and the observers. 
The lagoon represents a refuge for these mothers who go there to find a safer environment for the first days of life of their young and this spectacle will last only if, by observing them, we do not disturb them. 
Some excursionists have been trained to teach you environmentally responsible whale-watching. Do not hesitate to contact them to continue to observe the whales and their babies.