The traditional dress of Mayotte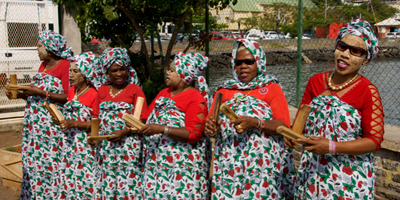 The most emblematic traditional outfit, the salouva is worn daily by many mahoraises. Composed of a wide strip of colored fabric worn around the body, the salouva is comfortable to wear. Worn over a long-sleeved top, it is accompanied by a shawl worn on the shoulder or on the head. 
In order to please all tastes, there are different types of salouvas: two pieces, embroidered, and more modern versions. 
At some events, you can even see salouvas with protest messages printed in the pattern. 
At religious ceremonies and weddings, you can see the most beautiful styles of saluvas. A rainbow of colors that will leave you with vivid memories of Mayotte.