Top 3 local recipes to try in Mayotte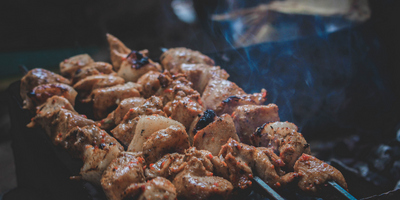 What better way to discover a region than to taste its culinary tradition? Your trip to Mayotte would not be complete without discovering these traditional dishes. And here are three that we reccomend. But they are only a small part of Mayotte's culinary tradition. 
Kakamoukou
A typically Mahorais traditional dish, it's served during large meals between families and friends. Very spicy dish based on fish, it can be accompanied by fried bananas.

Pilao
Very popular in Mayotte, pilao is a chicken rice recipe cooked with many spices like any worthwhile island recipe!
First, the meat is generously seasoned with the various spices. Once the seasoning has penetrated the meat, it is put over the fire. Once the meat is cooked, the vegetables are added. The rice is browned in butter then supplemented with many spices (turmeric, paprika, pepper, cardamom, etc.), and onion. Once the rice is browned, the gravy from the meat is added to the rice. Once the rice absorbs all the gravy, it's ready!
Kebabs
Mayotte's most popular fast food. Kebabs are a local attraction at lunchtime and at the end of the day when stands are set up by kebab shops. The flavor of Mayotte kebabs accompanied by bananas, cassava or other local accompaniments brings together all social categories.
Do not hesitate to stop at the kebab shops to taste the skewers of beef, chicken, or fish cooked according to different recipes composed of various spices. 
To better discover the culinary flavors of the island, do not hesitate to rent a car in Mayotte to visit the various local restaurants.