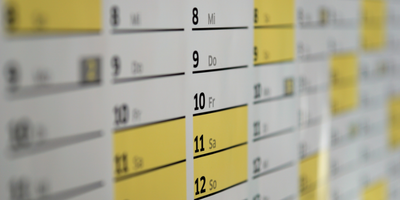 When should I go to Mayotte?
The weather in Mayotte is characterized by two major periods:
a dry season from May to November
a rainy season (certainly warmer) from November to May.
As the rainy season can be very stormy, it is recommended to go to Mayotte from November to May. It is also during this period that you may have the chance to see the whales that come to the lagoon with their calfs.
The advantage of Mayotte's climate is that the outside and sea temperatures are always warm whatever the season. However, sea bathing, lounging on the beach and water activities will be possible during the period between May and November. If you go to Mayotte during the wet season, for professional reasons or to visit your loved ones, bring your umbrella and enough to protect yourself from the rain. The barge crossing will be the first test reminding you that this crossing, which can be very peaceful in dry season, is much less pleasant when it rains.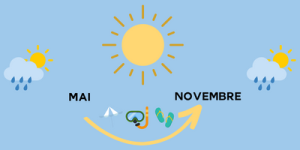 On the other hand, the dry season is ideal outings into the wilderness, excursions, and many other animals.
So, if it's for fun, choose the right season!
To take full advantage of the weather, plan everything you need to be prepared for any eventuality and not regret having forgotten something. So, Hertz Mayotte tells you more about what to pack to get to Mayotte.