What should I pack in my suitcase fpr Mayotte?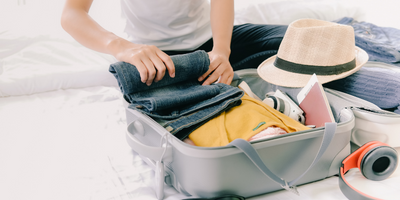 To go to Mayotte, in order to enjoy the climate, bring sunscreen to protect your skin from the sun's rays which can be strong, as well as sunglasses.
To protect yourself from mosquito bites, wear long-sleeved clothing and pants at the end of the day and mosquito repellent for areas that cannot be protected. This will prevent you from suffering from itchy bites. 
Once these precautions have been taken, you can then think about taking the necessary steps to enjoy your stay:
comfortable clothes, t-shirts
 swimwear to enjoy beaches and other water activities
sandals so your feet can breathe and enjoy the weather
 sneakers and walking shoes if you plan to enjoy the outdoors
To capture your best memories of Mayotte, don't forget your camera and memory cards, batteries or chargers. 
Depending on the season you go to Mayotte, do not forget a raincoat to protect you from the rain. 
As a precautionary measure, photocopies of your identity documents stored in a secure place can be useful in the event of their loss.